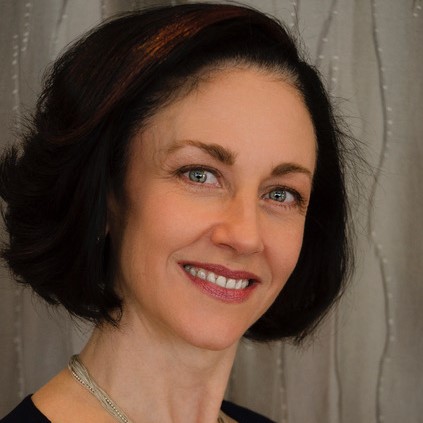 Andrea Mirenda, Founder & President
Andrea has spent more than 20 years as a ballroom dance educator and is certified through the National Dance Council of America. She is an experienced choreographer, multi-studio owner, regional director, and competition and event organizer. Andrea coaches two college dance teams and competes with adult students in Pro-Am divisions. She also judges and emcees ballroom dance competitions and is the national co-chair of the USA Dance Gender Neutral Dancesport Committee.

Contact Andrea at andream@heartofdancemn.org or 651-283-6799.
Ember Reichgott Junge, Founder
Growth and Strategic Partnerships
Ember is an amateur ballroom dance student, attorney, and political broadcast analyst who currently serves as a national consultant in nonprofit board governance, education policy, and charter schools. She is a former Minnesota state senator, nonprofit executive, and development professional.
Contact Ember at emberrj@heartofdancemn.org or 612-750-1262.
Frances Emberly, Creative Director, Teaching Artist, Educational Liaison
Frances is a dancer and teacher with extensive knowledge of American vernacular jazz and swing dance movements. She has performed, choreographed, and competed with TC Swing's Rhythm & Swing, the St. Paul Swingcapators, and the Ultimate Lindy Hop Showdown. Frances has also choreographed for other professional and amateur dancers, including St. Olaf's Theater Department, Cinema Ballroom, Beyond Ballroom Dance Company, and numerous wedding couples. She believes that anyone can learn to dance and loves teaching beginners.
Amy Hero Jones, Development Director
Amy Hero Jones has over 15 years experience working for local non-profit organizations. Her roles have included Executive Director, Artistic Director, Development Director, and Office Manager. Amy completed her Master of Arts in Arts Administration from St. Mary's University. She received the Blacklock Foundation Arts Manager grant twice, both in 2007 and 2009, and received a Leadership Development grant from McKnight Foundation in 2011. Amy was also selected to be a NAMAC Arts Leadership delegate in 2012.
Janine Premil, Finance Director
Janine is a financial and accounting professional with experience in corporate accounting. She enjoyed competing as an amateur ballroom dancer for many years.
Carrie Sandgren, Operations Director
Carrie's corporate career included leading teams in project management, IT, and reservations. Since leaving the corporate world, she has worked on projects for several nonprofit organizations in the Twin Cities area. She enjoys social ballroom dancing including a former role as co-chair for a dance club in the Twin Cities area.
Rose Hartnett, Development and Events Manager, Educational Liaison
Rose is a ballet and modern dance teacher/performer, and an admirer of ballroom dance. She graduated from Mason Gross School of the Arts at Rutgers University with a BFA in Dance and a minor in Women's and Gender Studies, and was the student director of the Rutgers Performing Dance Company. Rose is an alum of New Leadership New Jersey, through the Center for American Women in Politics at the Eagleton Institute for Politics. She has worked with the Minnesota Legislative Coordinating Commission's Office on the Economic Status of Women and is passionate about social justice and art.
Christy Dobbratz, Program Administrative Assistant, School Development Coordinator, Educational Liaison
Christy first learned how to dance by waltzing around her grandpa's kitchen table. She pursued her newfound passion for many years and now holds a BA in dance and a concentration in Management Studies from St. Olaf College in Northfield, MN. Christy teaches ballet, tap, jazz, lyrical and modern at Dance Unlimited and Trancen Dance Xperience. She also performs with and directs rehearsals for the Eau Claire Dance Festival in Wisconsin.
Sydney Schoeberle, Development Administrative Assistant
Sydney has always dreamed of working in the world of arts nonprofits, and is thrilled to join the Heart of Dance development team. She earned a BA from the University of Wisconsin – Eau Claire, where she studied integrated strategic communication, marketing, and fine arts administration. A Wisconsin native, Sydney was drawn to the Twin Cities area for its growing, vibrant arts community, moving here specifically to produce digital content and manage programs for the 2018 Uptown Art Fair. In her free time, Sydney also enjoys performing in choir and theatre.
Kim Dirr, School Development
Kim is a former IT consultant and small business owner who uses her spare time to garden, bake, read, and travel. She joined Heart of Dance as a volunteer classroom assistant and eventually joined the staff because she believes strongly in the program and enjoys watching the young dancers develop teamwork and confidence as they progress through the ten week course.